Simon Griffee
Like many human beings I like to communicate in one of our oldest languages, drawing, with one of our great tools, photography. Drawing helps me feel and notice the world and time I live in and convey something of this to others.
I've been designing websites since 1999 wearing various hats and you can find more information about my design work in my résumé. A visual overview (PDF ~20MB) is also available.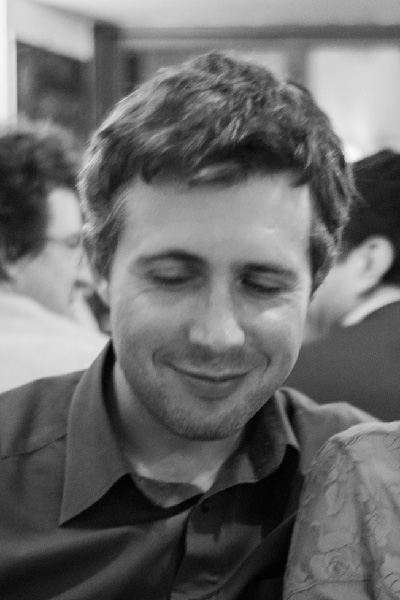 Photograph by Andy Funnell.
Contact
Email: simongriffee@gmail.com
Base: New York City
Weekly: Mailing List
Syndication: RSS Feed
Social: Dribbb, Insta, Twitt, Git & Goo.
Kind Words

—Milton Glaser, Designer
I thought the 'love and longing' category was a nice touch full of humanity. All the photos are beautiful!
—Bianca Escobar, Senior Art Producer at Droga5
Thank you to everyone who has read my stuff over the years and given me such positive feedback. I would never have had the balls to apply for this job otherwise. Especially Simon Griffee who by encouraging me to write in the first place has unwittingly changed the course of my entire career. I owe you a visit and copious beers :)
—Jillian, Writer
It was a privilege to have known and worked with Simon for six years. He did an excellent job and was an asset to our organization. Simon has excellent written and verbal communication skills, is well organized, trustworthy, can work in a team environment or independently, is able to follow through to ensure that the job gets done and always brings a positive attitude to his work. His ideas and approaches to solve problems were often brilliantly simple.
—Paola Sentinelli, Developer and Database Administrator, International Plant Protection Convention, Food and Agriculture Organization of the United Nations
One thing that really distinguishes Simon is that he has both 'hard' and 'soft' skills. He understands web development inside and out. At the same time he excels at listening to his colleagues and discerning what they really want. In fact, people often don't know what they want. I have seen Simon on many occasions patiently guide subject matter experts to an excellent solution saving otherwise wasted time and effort.
—Bryan Berry, Infrastructure Engineer, Cycle Computing
Simon, As we finish another HS basketball season, as always, I bring up your memory. You are still the most natural passer and player I have ever coached. I am glad to finally get ahold of you again. Of course, by now basketball is probably just a historical event for you. I see that you are now successful in the world. If you are in China, look me up. All the best. Coach Elliott
—Mark Elliott, Director of Athletics at American International School of Guangzhou
I tried it and liked it. Thanks, Simon.
—Tim Bray, one of the co-authors of the original XML specification
Apart from the layout and overall design, what is so wonderful about your work is your ability to blend the writing and the art in such a sophisticated way. One complements the other and the result is harmony and visual pleasure. Brilliant.
—Molly Bianchini, English Teacher, American Overseas School of Rome
Simon is a brilliant designer, a pleasure to work with, an open and creative person, honest and direct. I would recommend him for any position or assignment.
—Jon Cooper, Project Manager and IT Executive, European Artisans
Simon is a great guy to work with, he always delivers on time and on budget. The work he does is fantastic too, crisp, clean.
—Karim Gargum, Entrepreneur in Residence at Hambro Perks
Hi Simon, your work always fascinates me. At first your pages look a bit oversimplified, almost 'empty'. But then the realization that everything is there and easily found begins to emerge and they become a pleasure to use. I am very happy with the way it looks, well done!
—Marco Marsella, Co-founder and Technical Director, IT Works